February 3, 2021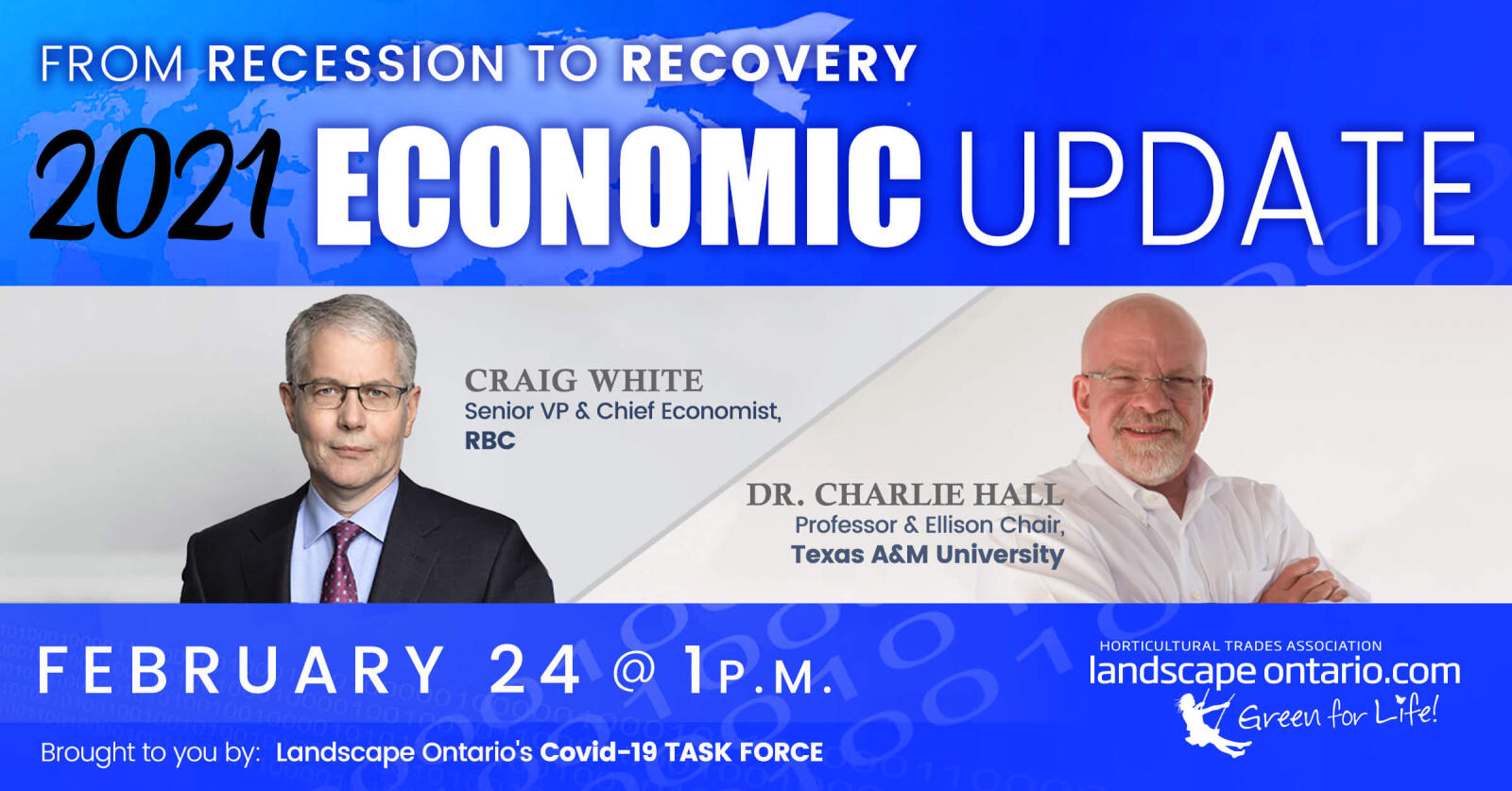 2021 Economic Update: From Recession to Recovery
Critical information for your business
Watch the replay:
Originally broadcast on February 24, 2021
A conversation with Craig Wright, Senior VP & Chief Economist at RBC and Dr. Charlie Hall, Professor and Ellison Chair at Texas A&M University, moderated by Jeff Olsen, President of Brookdale Treeland Nurseries.

Presented by Landscape Ontario's Covid-19 Task Force
---
Craig Wright
Senior Vice President & Chief Economist
As chief economist, Craig leads a team of economists providing economic, fixed income and foreign exchange research to RBC clients. Craig is a regular contributor to a number of RBC publications and is a key player in delivering economic analysis to clients and the media through the Economics Department's regular economic briefings.
---

Dr. Charlie Hall
Professor and Ellison Chair, Texas A&M University
Dr. Charlie Hall grew up in the industry on a nursery in Western North Carolina. Although an economist by training, he is currently a Professor in the Department of Horticultural Sciences at the Texas A&M University and also holder of the Ellison Chair in International Floriculture. His major areas of specialization include innovative management and marketing strategies, financial analysis and benchmarking, and the situation/outlook for nursery and greenhouse crops. He is an invited speaker at numerous regional, national, and international meetings of various industry-related associations and organizations.