May 17, 2019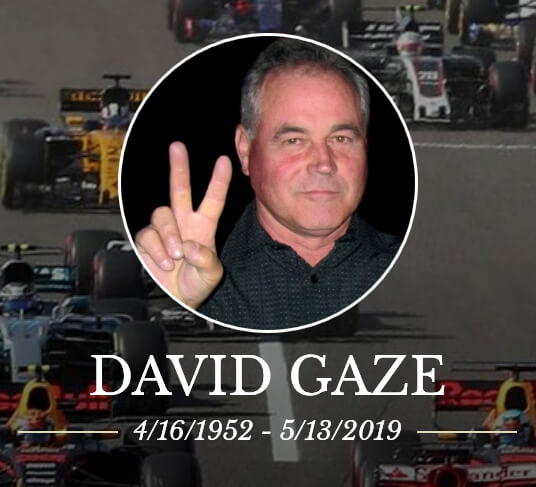 In Memoriam — David Gaze
David Michael Gaze, devoted husband to Denise and loving father to Kyle, passed away suddenly at home on May 13. He was 67. Dave is survived by his siblings in England: Chris, Jenny, Nick and Sarah.
The proud owner of David Gaze Landscape Group in Oakville, Ont., Dave was a talented designer and landscape artist. A gentle, humble man, who was known for his incredible work ethic, good nature and love of Formula One racing. Dave made friends everywhere he went.
Born in Cheltenham, England, on April 16, 1952, Dave found a new home in Canada in 1973. Married for 38 years to the love of his life, David was a kind soul with a heart of gold. He leaves behind a legacy of love for his family, his friends, his coworkers and his beloved canine-kids, Reba and Arthur.
A celebration of life was held May 22 at Oakview Funeral Home. Donation to the Oakville Humane Society would be appreciated.
Send condolences or make a donation online via
arbormemorial.ca
.